After much scrutiny and criticism from some quarters Amazon has managed to complete its $3.9 Billion acquisition of hybrid primary care provider One Medical. First announced in July 2022 the acquisition was criticized because of the potential negative impact it could have on existing ecosystem participants if the eCommerce giant were to fully leverage its competitive advantages – Brand, consumer data, financial resources, scale, customer base, technology – to reduce or eliminate competition.
The concerns were serious enough that the Federal Trade Commission (FTC) has been undertaking an in-depth review of the deal and its competitive impact over the past eight months, but the time period in which the FTC could sue to block the deal has expired without a challenge. The FTC's decision not to oppose the deal allows Amazon to complete the transaction, but the FTC is not ruling out a future challenge based on its continuing investigation.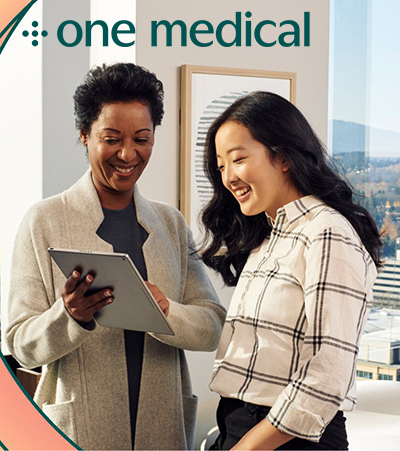 One Medical is a membership-based primary healthcare provider focused on making getting quality care more affordable, accessible, and enjoyable for patients. The firm provides comprehensive care at 188 medical offices across 25 major U.S. markets, as well as 24/7 access to virtual care. In addition to their Direct To Consumer model, they are also the employee health benefits provider to over 8,500 companies. Net Revenue for 2022 was $1.046 Billion, a 68% Increase Year-Over-Year. Total Membership count at the end of 2022 was 836,000, a 14% Increase Year-Over-Year.
Competitive implications of the Amazon takeover of One Medical
Understanding the implications of this acquisition is important because as it stands we can discern that the Big Tech giants now have the green light to enter the healthcare services provider industry through mergers and acquisitions in the same manner that they would enter other industries, not that different from how Amazon acquired Whole Foods Market for example. What is the impact to the existing players in these markets? To what extent would Big Tech seek to utilize the vast stores of knowledge they have on consumer values, beliefs, interests, habits, purchases, searches and more? To what extent would they leverage their massive platforms and installed bases to sell, cross sell, and upsell healthcare services? Would they use their platforms and installed bases in an anticompetitive manner that 'locks out' other industry participants as they have in the past.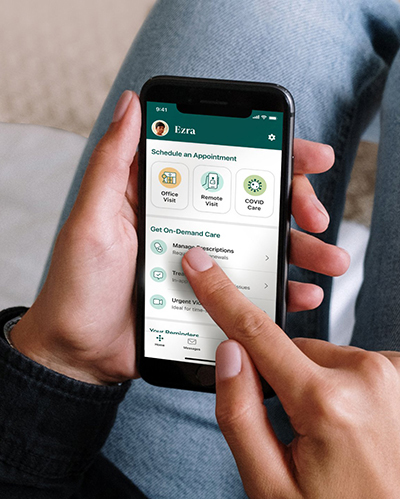 We've written extensively and as a firm worked backstage on a variety of products, services and applications that are contributing to the evolution of mobile consumer devices such as smartwatches, into becoming consumer wearable medical devices – Apple Watch, Google Smartwatch, Amazon Halo – tracking a plethora of health and fitness metrics: Heart rate and HR Variability, AFib tracking, calories burned, steps taken, blood pressure, ECG apps, sleep tracking, skin temperature, blood oxygen, fall detection and more, and growing rapidly. And this does not include specialized devices such as continuous glucose monitors that track specific conditions. Through these devices consumers are now engaging in the process of tracking and better understanding their health metrics like never before. For many consumers wearable medical devices are becoming an entry point into the healthcare system and we expect this trend to continue to grow.
In the traditional Big Tech strategy playbook, a large installed base and the data it generates is used intentionally to create an economic moat to achieve competitive advantage, increase customer retention and grow profits. If Big Tech owns the major wearable devices consumers use to generate, track and store their health metrics, as well as the access points to download health applications (Google Play Store, Apple App Store) and now even the healthcare services delivery process itself, is it possible that they may seek to leverage these advantages to 'beat the competition' in the same manner that they conduct themselves in their core businesses.

Another typical Big Tech strategy is the willingness and ability to withstand operating losses for long periods in order to build scale, market share and consumer data that lead to profits at a future point. This is the strategy deployed very successfully by Amazon in eCommerce. Will they execute a similar strategy in healthcare? And what would be the impact to existing industry participants with completely different economic and business models that cannot afford to subsidize money losing operations.
The FTC is continuing its investigation and has declared that the merger can still be unwound
The FTC's position on the matter is that the investigation into the acquisition is continuing, however the fact that the regulator did not intervene to block the deal and allowed their objection to the merger to time out speaks volumes. "The FTC's investigation of Amazon's acquisition of One Medical continues," FTC spokesperson Douglas Farrar said in a statement to the media. "The commission will continue to look at possible harms to competition created by this merger as well as possible harms to consumers that may result from Amazon's control and use of sensitive consumer health information held by One Medical."
Amazon's existing healthcare offerings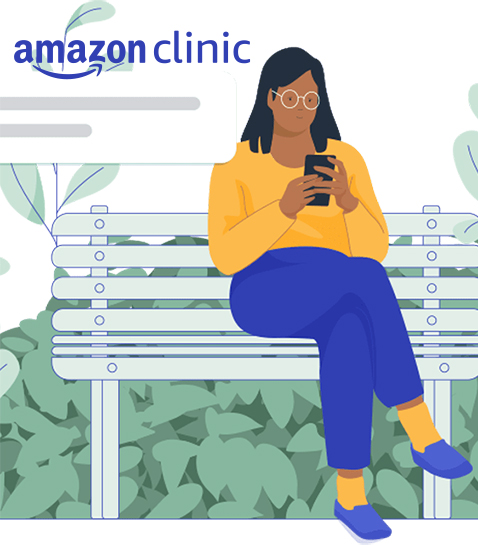 Amazon is not new to healthcare, in fact it has been growing its healthcare offerings for years. And although it recently shuttered (December 31, 2022) its Amazon Care service, its increased commitment to the industry as illustrated by the closing of this acquisition and expanding its offerings in its existing services indicates a realignment of resources and priorities in healthcare and not an abandoning of them. Amazon's existing healthcare offerings include:
Amazon Pharmacy: Offers a broad selection of medications sent to consumers with reliable, free delivery. Amazon RxPass: An Amazon Prime benefit from Amazon Pharmacy, which for $5/month lets Prime members get as many medications as they need from a list of 60 medications frequently used to treat common conditions, and shipping is free.
Amazon Clinic: Offers a convenient, personalized, and affordable way to get medical advice and treatment for over 20 conditions simply by messaging with a clinician – no appointments, no travel.
Industry watchers may consider this move by Amazon to be a minor event in the massive $5 Trillion healthcare industry, but we believe it to be significant from a strategic standpoint. Big Tech firms have the financial resources, technology platforms. brand equity, installed bases and ambition to attain significant market share in this industry, and are methodically going through the process of putting the strategic pieces in place to attempt to do so. Companies in the field should seek to understand the implications of these moves and plan accordingly.

---
About BML Technology
BML Technology understands digital health. At the intersection of medical technology, clinical research and patient-centric healthcare BML drives the mainstream adoption of digital technology in healthcare. Offering a full range of services to the digital health ecosystem BML manages the complex stakeholder interactions necessary to get digital health solutions to market and gain adoption.
Stay Connected with BML Technology.
Connect with BML Technology on LinkedIn.