It is no secret that digital health and medical technology have been in the ascendant in recent years. Those paying attention to the space also know this trend saw an explosive leap from already lofty levels in early 2020.
We are experiencing a once in a lifetime opportunity at true disruption as healthcare delivery adapts to new technologies, innovations and consumer behaviours. The process of digital transformation promises to have at least as great an impact on healthcare as it has in other industries, perhaps more so considering what's at stake.
Record investments into digital health in 2020 and 2021
Taking into account the explosion in investments in digital health that have taken place over the last two years, with each year being an all time high (in the US) and 2021 doubling the 2020 figure at $29.1B vs $14.9B in 2020, we expect these investments will fund the continued penetration of digital health companies and technologies into ever wider sectors of the healthcare ecosystem.
Framing our expectations for digital health trends in 2022 would not be complete without accounting for the primary catalyst to this accelerated pace of digital transformation and adoption in healthcare, as well as the explosion in investment, M&A and financial exits that has occurred. This is of course the COVID-19 pandemic. 
Impact of COVID-19 Pandemic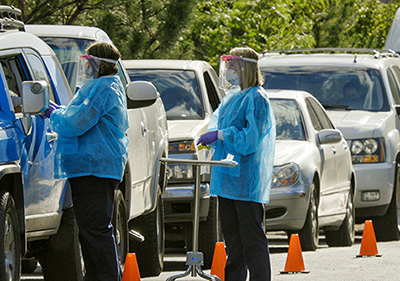 The COVID-19 pandemic forced the process of virtualizing many healthcare delivery processes whether, to some extent, the patients, doctors and providers liked it or not. The present utilization rates of telemedicine and virtual doctor visits are up approximately 40x compared to pre-pandemic numbers, and these rates are not expected to return to pre-pandemic levels. Many of these changes would appear to be permanent, as we evolve into a new model of healthcare delivery and healthcare ecosystem.
Virtual care, telehealth, remote monitoring, connected medical devices, IoMT, consumer wearables as medical devices and the use of artificial intelligence in healthcare are all trends that have taken root and accelerated in recent years and we expect these trends to continue to increase in 2022.
Challenges on the horizon to the adoption of digital health
Therein lies the primary challenge in 2022 and beyond. Most of these technologies at their core revolve around the creation, management and manipulation of massive amounts of data. How will the healthcare ecosystem manage these torrents of data generated by various technologies, processes and devices, while keeping it secure, accessible, interoperable and actionable to deliver better health outcomes for patients?
Beyond the hype and the hope, VC investments, funding rounds, SPACs and IPOs, can the healthcare ecosystem continue the process of creating and executing on standards and processes that will allow for the promise of digital health to become a reality?
In light of these influencing factors, below are six of the primary trends in digital health we expect to have the greatest impact in 2022.
1. Continued growth of telemedicine applications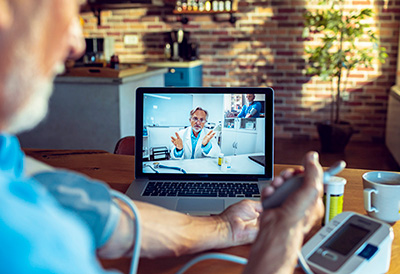 This trend constitutes a linear extension of the recent past and for good reason. The COVID-19 pandemic continues to rage in various parts of the world as the Omicron variant surge has forced a number of re-closings of elements of the healthcare system as they deal with the overflow of new patients it has generated. Hopefully this is a trend that will not last throughout 2022 but certainly it is setting the stage for the first half of the year.
As mentioned above, the usage rate for telemedicine is at a level about 40x higher than prior to the COVID-19 pandemic and we expect this to continue even as some patients and doctors are starting to express some fatigue over virtual care delivery. If anything, this trend will likely strengthen as processes and systems deployed throughout the last two years gain traction, integration and acceptance into the healthcare ecosystem.
2. Expansion of artificial intelligence deployment in healthcare
Artificial intelligence already plays an important role in the healthcare ecosystem. Artificial intelligence is not one technology, but rather a collection of several including Machine Learning and Deep Learning, Natural Language Processing, Neural Networks and others, and they are already being used in myriad ways throughout the process of healthcare delivery. Because of this wide range in capabilities we expect the scale and scope of integration of AI into healthcare to continue at a fast pace in 2022 and beyond.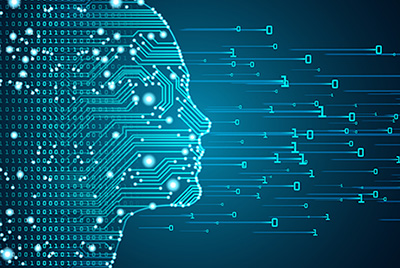 The global AI in healthcare market size was estimated at $6.7 billion in 2020 and is anticipated to expand at a rate above 40% annually from 2021 to 2028. And there is good reason for this as a number of research studies suggest that AI can perform as well as or better than human beings at key healthcare tasks, such as aiding in clinical judgment, diagnosing disease and even providing treatment recommendations. Much more work needs to be done before we can trust these technologies to impact clinical decision making, and in the end we expect AI to enhance the physician's ability to diagnose and treat, rather than to replace it, but the promise of better outcomes is certainly an interesting one.
Other areas of significant deployment of AI in healthcare include patient engagement and adherence, medical imaging, research and development and administrative activities.
One key area where we can expect AI to have a greater impact in the near term, due in part to the COVID19 pandemic, and driven by the uptake in telemedicine and remote monitoring is predictive analytics. The Healthcare Predictive Analytics market is projected to grow from $3.74 Billion in 2019 to $28.77 Billion by 2027 as more healthcare systems deploy predictive care initiatives for at-risk patients in their homes.
3. More connected medical devices and addressing the challenges this creates
Industry participants recognize that many of the trends we are watching overlap, and the result can best be described as a network of connected devices, technologies and practices deployed to deliver healthcare services.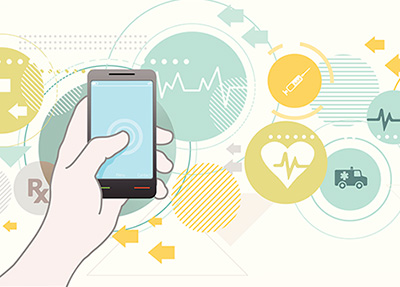 Telehealth and telemedicine often rely on remote patient monitoring through connected medical devices and the Internet of Medical Things (IoMT). Wearable devices connect to digital health platforms and the health cloud to distribute data to connected stakeholders. Artificial intelligence algorithms drive the software that makes it possible to track medical grade health metrics with a wearable or mobile device. In short, these digital health technologies complement and support each other in achieving greater health ecosystem penetration.
When connected medical devices are introduced into the clinical environment, and even directly into the hands of the patients, serious issues arise around interoperability, usability, data integrity, cybersecurity, and data privacy. The significant challenge in 2022 and beyond will be to find ways to successfully address these issues so that real-world medical applications based on these exciting new technologies can be integrated into existing clinical frameworks and used reliably.
4. Scaling of wearables as medical devices
The explosion in wearables has gone well past the point of tracking steps and has seen the evolution of wearable technology into certified medical devices at a rapid pace. We expect this trend to continue in 2022 as the market seems to be demanding greater and more powerful health tracking and monitoring functionality from market participants. 
Consumers are also a driving force buttressing this trend as increasing numbers seek to attain more control and understanding of their health. Interest is growing in the health metrics and data generated by these devices (including walking or running distance, heart rate and cardiac events, blood pressure, stress level, sleep quality, and more) in order to track progress towards health goals.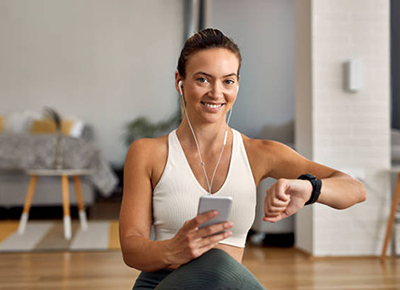 We foresee a significant challenge for the healthcare ecosystem in how to manage the usage as well as the data being generated by these devices. How best for your healthcare professionals to integrate this data into the clinical workflow and what are the best uses for it? Who will analyze it? Who will pay for that? Where will it be stored? How will it be kept secure? What are the possibilities for improvements in patient outcomes in a world where a patient goes from one blood pressure reading per year (or less) at a doctor's office to continuous, accurate 24/7/365 blood pressure monitoring? Many such questions and more exist and the answers are far from simple. Even still, we should expect more devices, tracking and monitoring of more health metrics to enter the conversation in the near future.
5. Increased M&A activity and market consolidation
Due to massive fiscal stimulus and dovish Fed policy, the financial markets were extremely positive and friendly to new listings in the form of SPACs and IPOS the last two years, which allowed for a number of highly profitable exits for technology investors. On the other hand the performance of many of these deals after coming public has left a lot to be desired, a number of them down 50% or more and most below their IPO price.
With a more hawkish Fed promising to clamp down on inflation and tech companies feeling the pain with most high growth recent IPOs well into correction territory we expect the financial environment to favour M&A activity, buyouts and consolidation over public listings. This is an important trend as it may dampen the appetite of previously risk hungry early stage investors and instead put the focus on market consolidation and takeover activity.
6. Stabilizing investment levels in early stage digital health companies
More of a macro observation related to trend #5, this issue has more to do with the financial markets and inflation than with the wide array of opportunities existing in the digital health sector. It is no secret that active, rising financial markets generate higher levels of early stage investment. If financial markets, and more speculative technology stocks in particular, slow down or decrease there will likely be less investment at earlier stages. Investors may seek to consolidate their holdings as companies put to work the massive investments that have been made in the recent past.
We've seen what the explosion in VC investment looks like under ideal market conditions with supporting trends. We got more investment in 2020 and 2021 – $44B USD – than in the previous ten years combined. Is this pace of investment sustainable under less than ideal market conditions? Will we reach another all time high in investment in 2022? Perhaps. Industry opportunities would imply this would be the case. But we will have to wait and see if market conditions prove amenable to that.
2022 will be a year of continued fast growth in digital health
Due to trends driven by the COVID-19 pandemic and factors in the financial industry, the last two years have seen the digital health industry cross a threshold with regards to adoption and integration into the healthcare ecosystem; we expect many of these changes to be permanent in nature. We also expect to see a continuation of these trends in 2022, while a primary challenge faced by ecosystem participants will be how to make all of the various pieces in this complex system work together.
We are excited to be a part of this transformational process and look forward to the events of 2022 as we seek to deliver on the promise of digital health.

---
About BML Technology
BML Technology understands digital health. At the intersection of medical technology, clinical research and patient-centric healthcare BML drives the mainstream adoption of digital technology in healthcare. Offering a full range of services to the digital health ecosystem BML manages the complex stakeholder interactions necessary to get digital health solutions to market and gain adoption.
Stay Connected with BML Technology.
Connect with BML Technology on LinkedIn.