From the moment the $3.9 Billion all cash acquisition of primary care provider One Medical by e-commerce and technology giant Amazon was announced, the healthcare industry has been abuzz with commentary on what its impact will be on patients and ecosystem participants, possible implications to the process of virtual health care delivery and all manner of opinions about how Amazon's ambitions to disrupt this $5 Trillion industry will affect competitors and other service providers. Can Amazon's resources and entrepreneurial spirit impact primary healthcare delivery in a manner similar to how it has affected retail.?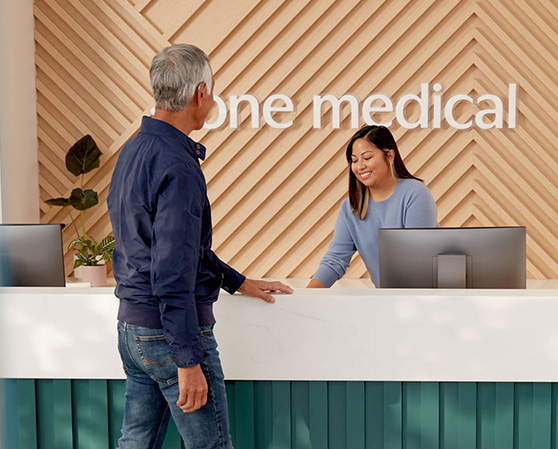 One Medical is a membership-based primary healthcare provider focused on making getting quality care more affordable, accessible, and enjoyable for patients. The firm provides comprehensive care at 188 conveniently located medical offices across 25 major U.S. markets, as well as 24/7 access to virtual care. In addition to their DTC (Direct-To-Consumer) model, they are also the employee heath benefits provider to the employees of over 8,000 companies. In its most recent quarter (Q2-2022) the firm generated $255.8M in revenue and a net loss of $93.8M.
Earlier this year we reported on Amazon's undertaking a significant expansion of its Amazon Care telehealth services nationwide. That expansion took the telehealth virtual service offering nationwide and the in-person service to 20 additional cities including major metropolitan centres such as San Francisco, Miami, Chicago, and New York City. Amazon believes that its hybrid healthcare service offering comprising virtual telehealth and in-person components is a significant advantage and value add for patients who can choose their desired service level based on need, including emergency treatments.
Placing this One Medical acquisition in that context, One Medical being one of the leading on-demand virtual care providers that also offers in-person visits at their network of clinics nationwide, it is becoming even clearer that Amazon seeks to become one of the leading mass market providers of virtual and in-person health services across the US.
A key premise in the Value Creation models of the new hybrid care entrants is that the existing healthcare delivery model is ripe for disruption and can be significantly improved by providing care in a way that is fast, easy, simple and conveniently suited to the needs of the patient whether virtually or in person. The Business Model is predicated on the expectation that this hybrid healthcare model can be provided at a lower overall cost and thereby generate savings throughout the whole ecosystem.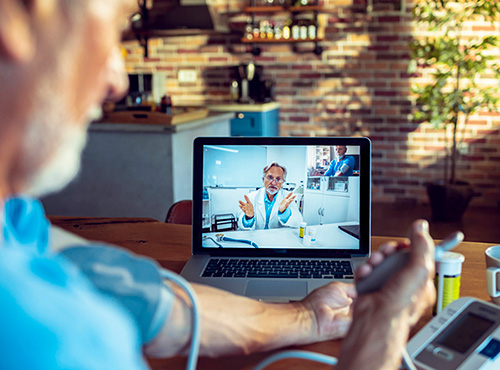 In the words of Amazon Health Services SVP Neil Lindsay: "We think healthcare is high on the list of experiences that need reinvention. Booking an appointment, waiting weeks or even months to be seen, taking time off work, driving to a clinic, finding a parking spot, waiting in the waiting room then the exam room for what is too often a rushed few minutes with a doctor, then making another trip to a pharmacy – we see lots of opportunity to both improve the quality of the experience and give people back valuable time in their days".
One Medial CEO Amir Dan Rubin reinforced the idea that primary healthcare delivery could benefit from innovation: "There is an immense opportunity to make the healthcare experience more accessible, affordable and even enjoyable for patients, providers and payers. We look forward to innovating and expanding access to quality healthcare services, together."
We have been covering the strategic initiatives undertaken by the Big Tech majors (Apple, Google, Amazon, Microsoft, Meta) into the healthcare field closely for some time due to their massive resources, proximity to the consumer, active loyal installed user bases for their myriad platforms and devices and technology competencies. The mere announcement that one of these firms is entering a particular segment of digital health can send the stock prices of the generally much smaller players competing in those sectors reeling.
Through their actions Amazon is demonstrating a commitment to digital health and to this hybrid primary healthcare delivery model and it should be taken seriously by firms providing services that are in competition with the Amazon offering. We know that Amazon plays the long game and is comfortable taking short term operating losses to build traction, market share and scale. We've seen this playbook before in their core business and it would not be surprising to see them take a similar approach to digital health.
While most expect the deal to pass regulatory scrutiny there is at least one US Senator, Josh Hawley, R-Mo., that has reservations about the acquisition and has requested the Federal Trade Commission to review the transaction closely due to concerns about patient data and privacy, market consolidation and generally the overall size and scale of Amazon and its vast resources.
Hawley states: "It doesn't matter if the primary care market as such is presently competitive: by having its hand in dozens of smaller markets, Amazon positions itself to eventually emerge as the dominant player in each, as cross-subsidization allows Amazon to offer services at a loss and data-driven network effects allow Amazon to market at a level its competitors cannot match." These are valid and serious observations requiring some analysis and it will be interesting to see how the FTC rules on the matter.
We will follow this story closely, as well as the continuing activity of Big Tech in the healthcare market, and report on it as events unfold.

---
About BML Technology
BML Technology understands digital health. At the intersection of medical technology, clinical research and patient-centric healthcare BML drives the mainstream adoption of digital technology in healthcare. Offering a full range of services to the digital health ecosystem BML manages the complex stakeholder interactions necessary to get digital health solutions to market and gain adoption.
Stay Connected with BML Technology.
Connect with BML Technology on LinkedIn.