In the Spring of 2020, at the height of the pandemic, BML Technology launched the COVID-19 Emergency Digital Health Task Force encompassing professionals from within the Montreal digital health ecosystem. At the time we did not have a clear mission, but we understood that at this moment of crisis we could help our healthcare systems, communities and organizations in need.
We mobilized and collaborated to help improve things, to contribute generously without remuneration, and to impact the field in a positive way. We had many achievements, and the experience illustrated that our community is strong, dedicated, and ready to collaborate to improve health technology development and healthcare delivery in Canada.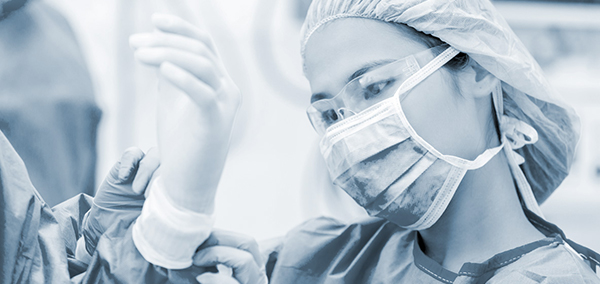 We cannot be certain that we achieved what we set out to achieve, particularly in such a dynamic situation with a Task Force whose broad mandate was to help in any way that we could at a moment of crisis.
Upon reflecting on our activities, we believe the Task Force did in fact contribute positively to the efforts to combat COVID-19 in many ways.
We helped the pan-Canadian test swab initiative led by the NRC-IRAP and supported by ISED Canada to find clinical leaders for their much needed validation; we helped a few local companies – not as many as we had hoped but enough to matter – develop their technologies for eventual use in viable clinical applications; we contributed to the efforts of the Canadian government to support made-in-Canada solutions through projects led by ISED and NGEN Canada; we helped Health Canada to support technologies to combat and manage the virus, and in their mission to develop long overdue medical device regulatory innovation.
We also delivered valuable education and shared critical information to the health tech community and the general public; and we served to connect stakeholders to foster innovation and partnerships that will persist long after the pandemic fades from the news cycle.
Thirteen months later, we appear to finally be coming out of the woods. The successful Canadian vaccination campaign is bringing the gradual reopening of society and return to normal life, and the greatly needed stabilization of the healthcare system.
For these reasons we have concluded the activities of the COVID-19 Emergency Digital Health Task Force as of July 23rd 2021.

We sincerely thank all that were involved for your time, energy and contributions during the pandemic and for your action when it was needed most. We would like you to know that each of you has inspired us. We are sure that you were, as we were as well to some degree, not sure exactly what we were going to do or how we were going to do it. Still, most of you came to every meeting, answered every email, and did your best to contribute regularly, even though there was no inherent promise of any return on your investment.
We look forward to collaborating again in the future. We wish you, your families and all Canadians the best of health and wellness.
---
BML Technology
BML Technology understands digital health. At the intersection of medical technology, clinical research and patient-centric healthcare BML drives the mainstream adoption of digital technology in healthcare. Offering a full range of services to the digital health ecosystem BML manages the complex stakeholder interactions necessary to get digital health solutions to market and gain adoption.
Stay Connected with BML Technology.
Connect with BML Technology on LinkedIn.