At BML Technology we work backstage with some of the most exciting medtech companies in the world helping them develop their digital health solutions and getting them to market. In recent years we've seen an explosion in the number of digital health startups addressing a wide array of unmet clinical needs by integrating the latest in wearable medical device technology, artificial intelligence machine learning algorithms and human intervention.
These types of solutions are prevalent in the fields of virtual care, telemedicine, telehealth and in particular remote patient monitoring. Generally the solutions encompass some type of dedicated wearable medical device, such as a continuous glucose monitor (CGM), or they can be deployed through customized software applications that operate on mass market consumer wearable devices such as an Apple Watch and smartphones.
We've written extensively on this topic in the BML Digital Health Blog due not only to our direct involvement with a number of paradigm changing firms in the field; but also to inform our readers of the possibilities being made available by this once in a lifetime revolution across the healthcare ecosystem.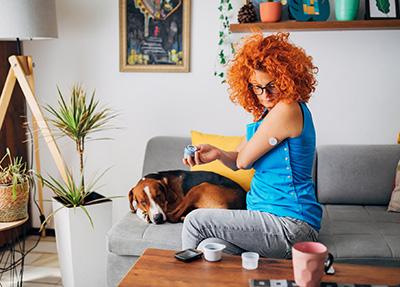 Below we will see the results of a recent study from researchers based at the Dr. Risch Medical Laboratory in Liechtenstein that demonstrate how the integration of a health tracking device, in this case an FDA approved Ava Fertility Tracker wearable, along with artificial intelligence machine learning models was able to identify the likelihood of COVID-19 infection in patients prior to the onset of symptoms by tracking small changes in their physiological markers.
Even if COVID-19 is on the decline it is still present in our communities and we are even seeing infection rates start to tick back up across North America. The ability to identify COVID-19 infection days before symptoms set in could represent a significant advantage to patients, their close contacts and the healthcare system by providing an early warning that if heeded could slow down infection rates.
Consumer wearable medical devices have the potential to revolutionize healthcare
Furthermore, a better understanding of how the healthcare system can use health and fitness trackers to identify the likely presence of disease before symptoms set in, and evidence that these systems are highly accurate, can be helpful to address potential future pandemics, or other diseases that can be identified through changes in the user's physiology.
The research study took place at the Dr. Risch Medical Laboratory in Liechtenstein and included researchers from McMaster University in Canada, Imperial College in London and the University of Basel in Switzerland.
Can wearable health trackers be used in combination with AI to detect presymptomatic COVID-19?
The study objective was to investigate if the usage of artificial intelligence machine learning based algorithms in combination with the tracking of changes in physiology in individuals using a health tracking wearable device could identify presymptomatic COVID-19.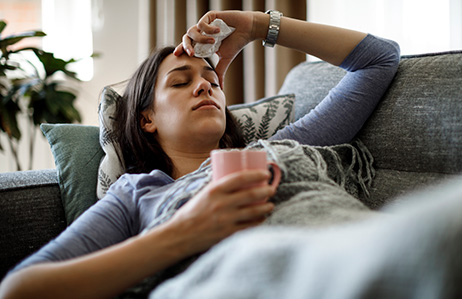 The health tracking device utilized in the research was a fertility tracker, the FDA approved Ava Fertility Tracker wearable, it is available for sale online and individuals use it to track the best times to conceive. The bracelet, which is 90% accurate in detecting women's most fertile days in real time, recorded physiological markers every 10 seconds. The device measured respiratory rate (RR), heart rate (HR), HR variability (HRV), wrist-skin temperature (WST) and skin perfusion. SARS-CoV-2 infection was diagnosed by molecular and/or serological assays.
A total of 1.5 million hours of physiological data were recorded from 1,163 participants with a mean age 44±5.5 years. COVID-19 was confirmed in 127 participants of which, 66 (52%) had worn their device from baseline to symptom onset (SO) and were included in this analysis. Multi-level modelling revealed significant changes in the five physiological parameters being tracked – RR, HR, HRV, HRV ratio and WST – during the incubation, presymptomatic, symptomatic and recovery periods of COVID-19 compared with the baseline.
Wearable sensor technology can detect COVID-19 infection during the pre-symptomatic period
The study concludes that wearable sensor technology can enable COVID-19 detection during the pre-symptomatic period thereby facilitating early isolation and testing of potentially affected individuals to limit the spread of the SARS-CoV-2 virus. The proposed recurrent neural network (RNN) algorithm developed in the study identified 68% of COVID-19 positive participants 2 days prior to symptom onset SO and will be further trained and validated in a randomized, single-blinded, two-period, two-sequence crossover trial.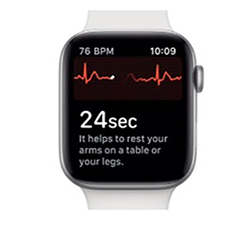 Sounding a note of caution the researchers mentioned that although these results are highly encouraging, RT-PCR testing remains the most effective method to confirm COVID-19 infections and that a systematic review of wearable sensors in detecting COVID-19 reported these investigations as promising but also highlighted the need for investigations in broader populations.
The researchers added: "Wearable sensor technology is an easy-to-use, low-cost method for enabling individuals to track their health and well-being during a pandemic. Our research shows how these devices, partnered with artificial intelligence, can push the boundaries of personalized medicine and detect illnesses prior to SO, potentially reducing virus transmission in communities."
There are tremendous possibilities to improve health outcomes when cutting edge health tracking wearables, artificial intelligence machine learning algorithms and human support and clinical teams are integrated to provide patients with one of a kind treatment models never available before. Even with all that has been accomplished to date these markets are in their infancy and we are only beginning to understand what is possible.
Keep up with the BML Digital Health Blog to find out more about stories like and hear from us on key topics in digital health.

---
About BML Technology
BML Technology understands digital health. At the intersection of medical technology, clinical research and patient-centric healthcare BML drives the mainstream adoption of digital technology in healthcare. Offering a full range of services to the digital health ecosystem BML manages the complex stakeholder interactions necessary to get digital health solutions to market and gain adoption.
Stay Connected with BML Technology.
Connect with BML Technology on LinkedIn.