BML Technology
»
All
»
Blog
»
Article
»
Precision Neurology startup Rune Labs obtains FDA 510(k) clearance for their Apple Watch based Parkinson's Disease software platform
In yet another in a fast growing list of impressive usage cases of remote patient monitoring technology transforming an Apple Smartwatch into a consumer wearable medical device; precision neurology startup Rune Labs announced its StrivePD software ecosystem for Parkinson's disease has been granted 510(k) clearance by the U.S. Food and Drug Administration (FDA) to collect patient symptom data through measurements made by Apple Watch.
The growth in remote patient monitoring and mass consumer adoption of wearable devices
We've written extensively in the BML Technology Digital Health Blog about the explosion in digital health solutions driving a once in a lifetime revolution across the healthcare ecosystem. The benefits of emerging technology have allowed a wide array of unmet clinical needs to be addressed in new ways.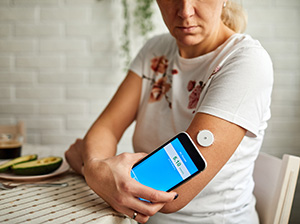 A primary trend driving this uptake is the mass-scale consumer adoption of consumer wearable devices including Smart Phones, Watches, Fitness Trackers, Wearables and other function specific devices such as Continuous Glucose Monitors that allow for the tracking and monitoring of a user's health metrics. We've seen consumer wearables evolve into powerful medical devices with the ability to increase patient engagement in their treatment and to take greater ownership over their health.
Who is Rune Labs and how does their StrivePD solution work?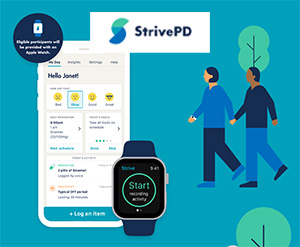 Rune Labs is a San Francisco based brain data and analytics startup bringing precision medicine to neuroscience by making the thousands of brain images and brain signals captured during clinical trials and in the course of patient care useful at scale. Their software platform helps partners in med-tech and pharma to ingest, organize, and analyze large amounts of brain data, all on state-of-the-art secure cloud infrastructure.
The Rune Labs developed StrivePD software app is the first to utilize the Apple Movement Disorder API in a commercial manner; the Apple Movement Disorder API monitors user movements to determine possible disorder and to manage and monitor symptoms. The StrivePD app can detect common Parkinson's symptoms such as tremors, involuntary or slow movement, rigidity and poor balance. It also makes it easy for people with Parkinson's to track and take notes about their symptoms, medication usage, moods and more. enabling patients to have more control over their care.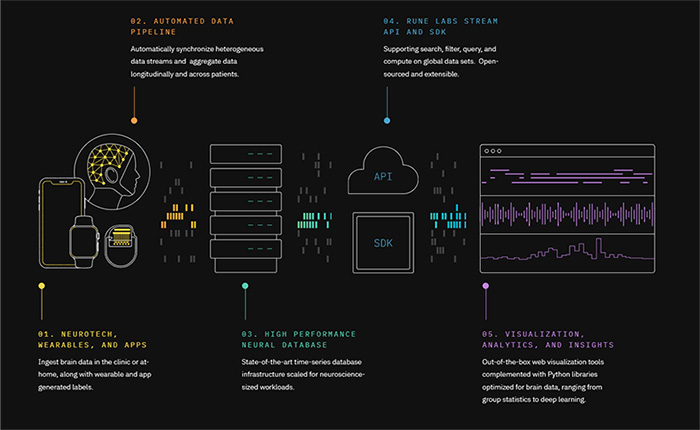 More importantly the StrivePD app will provide the care team with access to a larger set of individual patient's movement data over time, which complements the information they get from an in-person physical exam, thereby helping to accelerate the time it takes to get patients to an optimal medication schedule, a typically lengthy and difficult process for those with Parkinson's Disease. StrivePD enables a data-driven approach to care management and clinical trial design for Parkinson's.
The Apple Watch as a medical device development platform
We've reported on the commitment of Big Tech to become significant players in the consumer and digital health space due to its massive size and economic importance. Some Big Tech firms are ideally suited to play a natural intermediary role between patients and the healthcare ecosystem because they manufacture the devices favoured by consumers, this is especially the case with the Apple Watch and Apple iPhone.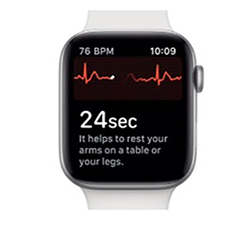 We have seen Apple steadily expand the health features on its watch and we expect this trend to continue. At its most recent Worldwide Developers Conference held on June 6, 2022 Apple announced a new medication tracking tool and more health-related features in its watchOS 9 and iOS 16 operating systems.
One useful feature for those with atrial fibrillation which has already been cleared by the FDA allows patients to track and record when their heart rhythm shows signs of atrial fibrillation and what factors may be contributing to it, such as alcohol consumption, sleep and exercise. Patients can share this data with their care team.
At BML Technology we are proud to work backstage with some of the most exciting digital health organizations in the world helping them get their digital health solutions to market and gain adoption. We are passionate about the possibilities created by digital health to improve patient lives and deliver positive health outcomes; this is particularly true in the area of brain disorders such as Parkinson's disease which are growing at fast rates. We will follow and report on this story with interest.

---
About BML Technology
BML Technology understands digital health. At the intersection of medical technology, clinical research and patient-centric healthcare BML drives the mainstream adoption of digital technology in healthcare. Offering a full range of services to the digital health ecosystem BML manages the complex stakeholder interactions necessary to get digital health solutions to market and gain adoption.
Stay Connected with BML Technology.
Connect with BML Technology on LinkedIn.
Tags:
Apple iPhone
,
Apple iWatch
,
consumer wearables
,
digital health
,
Digital health startups
,
FDA Medical Device Authorization
,
Healthtech startups
,
medical devices
,
medical technology
,
Medical wearables
,
medtech
,
Parkinson's Disease Tracker
,
Precision Medicine
,
remote monitoring
,
Remote Patient Monitoring
,
SAMD
,
Software as a medical device
,
wearables