Amazon Care, Amazon's telehealth service, launched in September 2019 with the goal of making healthcare easy and convenient for families and individuals by making patient-centric healthcare services available when and where they are needed on a 24/7/365 basis.
Originally the service was available to Amazon employees and to companies in the Seattle area on a telehealth basis only. The service has evolved to include emergency and in person care visits in patient homes.
Amazon is now expanding its virtual health service nationwide across the US, and will roll out the in person service to more than 20 additional cities throughout the year including major metropolitan centres including San Francisco, Miami, Chicago, and New York City.
Amazon believes its hybrid offering provides a competitive advantage
Amazon believes it has developed a unique telehealth offering with its patient centric focus and hybrid services comprising both a virtual component and in person visits when necessary. "Patients are tired of a health care system that doesn't put them first. Our patient-centric service is changing that, one visit at a time," says Kristen Helton, director of Amazon Care.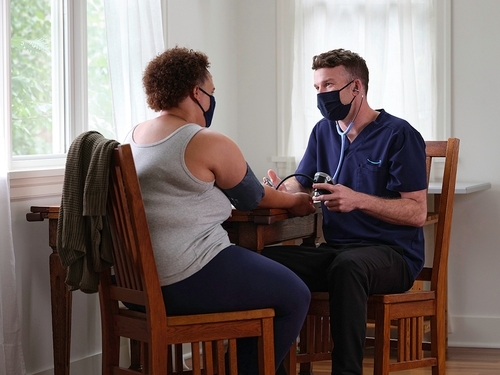 Some of the services provided by the Amazon Care offering include a wide range of urgent and primary care options, such as COVID-19 and flu testing, vaccinations, treatment of illnesses and injuries, preventive care, sexual health, and prescription requests and refills. When the issues cannot be resolved virtually Amazon will send a nurse to the patient's home to address the issue or perform routine blood draws and vitals monitoring. This may prove to be a differentiating factor appreciated by consumers that don't normally have access to in person healthcare.
We have seen the usage of telehealth, virtual health and other remote health services skyrocket during the COVID-19 pandemic, and we can expect a significant proportion of these higher levels of adoption to remain after the pandemic. Many of the changes in the ways that healthcare services are delivered have been integrated and accepted into the healthcare ecosystem and by patients. The fact that a mega corporation with the reach and resources of Amazon is expanding its telehealth offering nationwide attests to this trend. The digital transformation of healthcare is only picking up speed.
Continued Big Tech expansion into healthcare
This initiative is also important as it signifies a further expansion of the Big Tech majors into the healthcare space, each in their own manner pursuing strategies consistent with their core competencies and strategic focus, and in many cases competing directly. We can see for example that Amazon, Google and Microsoft all provide specialized technology cloud services for the healthcare industry.

The Big Tech majors also compete directly in seeking to become the leading provider of consumer fitness trackers and health metrics consumer wearable devices. Google's FitBit, Apple's Watch and Amazon's Halo are among the market leaders.
Big Tech can leverage its massive footprint to acquire customers at low cost to its health offerings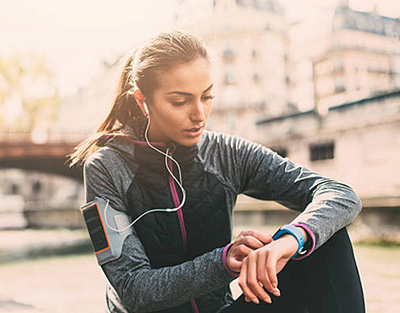 The health metrics tracking and monitoring capabilities that are possible through these wearable devices place Big Tech in a privileged position as the steward of valuable patient data and at the core of the interaction between patients and the healthcare ecosystem. It should be noted that the established massive customer bases of the Big Tech firms and their respective platforms provide them with tremendous advantages when taking digital health solutions to market.
We can expect the size and scope of the healthcare opportunity and its importance in the lives of consumers will continue to drive the growing presence of Big Tech in the space, particularly as healthcare transforms into a more technology driven digital health practice.
Big Tech in health impact on emerging telehealth companies
For the reasons described we can expect to see an ever increasing presence of Big Tech and other major corporate entities into the healthcare system. This dynamic will create a challenging environment for emerging companies in the field that will need to move even faster to gain traction in the marketplace in an attempt to preempt the majors. There is also the possibility that emerging telehealth leaders in various markets, such as Canada, may be taken over by the majors as a way to attain and consolidate market share.
We will be monitoring these developments closely with interest.

---
About BML Technology
BML Technology understands digital health. At the intersection of medical technology, clinical research and patient-centric healthcare BML drives the mainstream adoption of digital technology in healthcare. Offering a full range of services to the digital health ecosystem BML manages the complex stakeholder interactions necessary to get digital health solutions to market and gain adoption.
Stay Connected with BML Technology.
Connect with BML Technology on LinkedIn.