These days most coverage about the Canadian healthcare system and our hospitals in general is usually in the context of the challenges they face and their shortcomings – lack of capacity and resources of all types, procedure backlogs, etc. – or the unusually long waiting times at the emergency rooms (1). These are known issues and the system is trying to address them.
We knew the healthcare system was facing difficulties well before the COVID-19 pandemic, and the pressures exerted by the pandemic exacerbated all of these challenges and extracted a heavy toll, particularly on health professionals. It will take time for the healthcare system to adjust and normalize.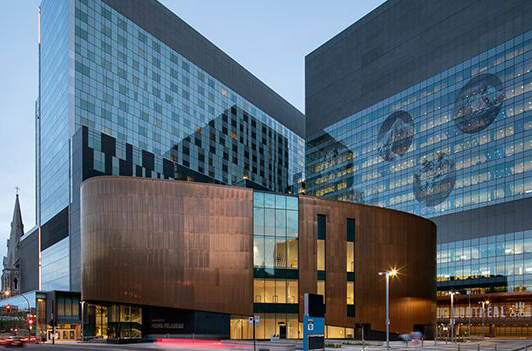 If we choose to focus on the shortcomings of our hospitals it can be easy to overlook what exceptional institutions they are and the overwhelmingly positive and life affirming work that is performed by the thousands of highly trained and dedicated professionals at these hospitals, often under difficult circumstances. For this reason, it is encouraging to have some good news for a change.
Three Montreal area hospitals have ranked among the top 250 hospitals in the world according to the 2023 rankings of the 'World's Best Hospitals 2023' from Newsweek. The Centre hospitalier de l'Université de Montréal (CHUM) is the highest ranking Montreal area hospital, coming in at 99th. The Montreal General Hospital ranked 116th, and the Jewish General Hospital came in at 125th. This bodes well for the Montreal healthcare ecosystem.
https://www.newsweek.com/rankings/worlds-best-hospitals-2023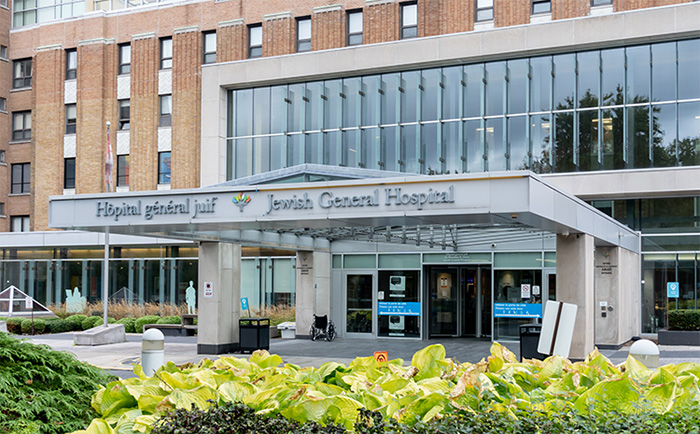 This fifth edition of the Newsweek / Statista 'World's Best Hospitals 2023' rankings assessed over 2,300 hospitals from 28 countries on a number of factors. The rankings are generated by analyzing four key variables: Patient experience surveys, Hospital quality metrics, Medical expert peer recommendations and Questionnaires completed by patients during their hospital stay.
Toronto area hospitals fared very well in the rankings with The Toronto General Hospital – University Health Network ranking 5th overall, making it the highest ranked hospital in Canada and one of the best in the world according to the list. The Sunnybrook Health Sciences Centre came in 22nd, The Mount Sinai Hospital was 26th, North York General Hospital 55th and Unity Health Toronto – St. Michael's Hospital 173rd. Strong results for Toronto overall. Vancouver's VCH – Vancouver General Hospital ranked 126th.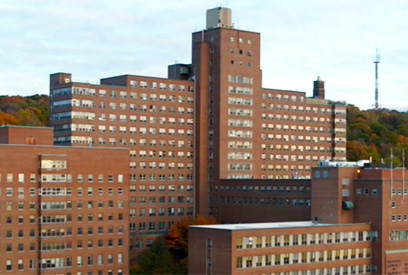 Hospitals play a crucial role in the healthcare ecosystem providing a range of services that are critical to the health and wellbeing of our communities, and we are fortunate to have some great hospitals here in Montreal. Some of the functions hospitals perform include providing emergency care, offering inpatient care, conducting diagnostic tests, providing specialized care, conducting research, training healthcare professionals and more.
For those of us in the fields of digital health and medical technology hospitals play an important role in the introduction of new digital health solutions. As healthcare technology continues to advance, hospitals have become increasingly interested in adopting new digital health solutions to improve patient care and outcomes.
Hospitals today are seeking to be at at the cutting edge of clinically proven medical technology, and they help to evaluate, select, implement, and integrate new digital health solutions into their existing systems and workflows. They also provide important feedback and support to patients, healthcare providers, and firms helping to ensure that these solutions are used effectively and safely to improve patient care and outcomes.
Montreal has a dynamic and well developed healthcare ecosystem that in addition to leading hospitals also comprises associated world class universities McGill University and Université de Montréal, as well as health industry hubs, incubators, accelerators, a diverse ecosystem of investors, a competitive business and regulatory environment and most importantly a large and diverse pool of talented professionals.
We understand the challenges faced by our healthcare system are serious and there are no easy answers. For these reasons we hope to continue to see the strong performance, innovation and collaboration that is being generated by members of the healthcare ecosystem to the benefit of our communities and we know that our hospitals will be at the forefront every step of the way.
---
About Centre hospitalier de l'Université de Montréal – CHUM
The Centre hospitalier de l'Université de Montréal is an innovative world-class hospital serving patients in the heart of Montreal. It offers the best specialized and superspecialized care to the entire population of Quebec. They take an integrated approach to health. This is expressed in all aspects of their mission: care, teaching, research, management, innovation and a healthy environment.
About McGill University Health Centre – MUHC – Montreal General Hospital
The McGill University Health Centre (MUHC) is an academic health network, and one of the largest and most modern in North America. The MUHC – Montreal General Hospital (MGH), founded in 1821, enjoys a distinguished world reputation, as well as an impressive history of community service. The MGH, a pioneer hospital in North America, introduced teaching at the bedside and founded the first medical school in Canada — the Faculty of Medicine at McGill University.
About Jewish General Hospital
Since 1934, the Jewish General Hospital (JGH) has been providing cutting‑edge treatment and compassionate care to patients from diverse religious and cultural backgrounds in Montreal, throughout Quebec and beyond. As one of the province's largest and busiest acute-care hospitals, this 637‑bed McGill University teaching hospital admits more than 23,000 patients a year, while handling at least 300,000 outpatient visits, 67,000 emergency visits and more than 4,000 births on an annual basis.
(1) Learning to Be Patient: Emergency Room Wait Times Keep Rising Despite Promises

---
About BML Technology
BML Technology understands digital health. At the intersection of medical technology, clinical research and patient-centric healthcare BML drives the mainstream adoption of digital technology in healthcare. Offering a full range of services to the digital health ecosystem BML manages the complex stakeholder interactions necessary to get digital health solutions to market and gain adoption.
Stay Connected with BML Technology.
Connect with BML Technology on LinkedIn.