We are excited that our Founder and Managing Director Marc Saab was in North Carolina to mark the official launch of the NC Health Innovation District (NCHID). The NCHID seeks to leverage the growing ecosystem of digital health across the state to address health inequities and pave the way for community health and wealth.
The initiative is being led by The Digital Health Institute for Transformation (DHIT) as part of its mission of enabling a world without health inequity. It will combine virtual and physical programming and facilities to catalyze innovation in the digital health space and drive population health improvement, with a particular focus on underserved communities.
Click here to find out more about the NC Health Innovation District (NCHID).
The event brought together leading organizations in digital health and generated stimulating conversations and alignment on the vision. A strong Montreal contingent took part in the event comprised of Kathy Malas, Fabrice Brunet the Quartier de l'innovation en santé de Montréal – Health Innovation District and the CHUM – Centre hospitalier de l'Université de Montréal. The CHUM is a partner in the venture.
A big thank you to the Digital Health Institute for Transformation (DHIT) and Michael Levy Lee Phillips Cindy Hallberlin James Butler Anton Z. Ilarionov as well as the Bluedoor Group for catalyzing the vision and making things happen.
About DHIT:
Enabling A World Without Health Inequity. DHIT is a non-profit education and research institute supporting communities through the process of digital health transformation. DHIT's mission is to maximize health in underserved communities across the nation and beyond by providing equal access to global advancements in care.
The NC Health Innovation District (NCHID)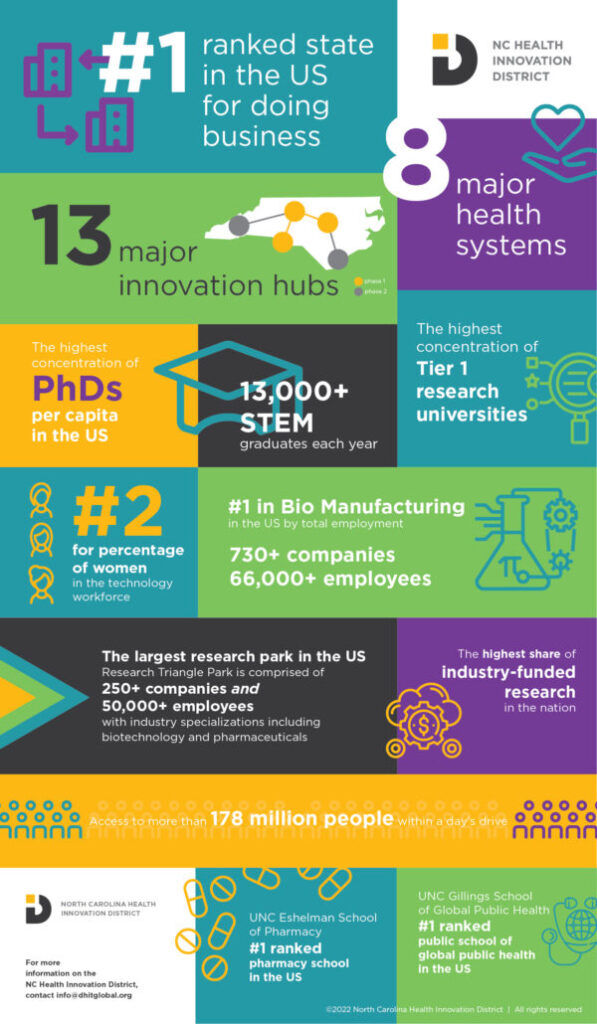 ---
About BML Technology
BML Technology understands digital health. At the intersection of medical technology, clinical research and patient-centric healthcare BML drives the mainstream adoption of digital technology in healthcare. Offering a full range of services to the digital health ecosystem BML manages the complex stakeholder interactions necessary to get digital health solutions to market and gain adoption.
Stay Connected with BML Technology.
Connect with BML Technology on LinkedIn.