Our Founder and Managing Director, Marc Saab is back from the Canadian Medical and Biological Engineering Conference CMBEC 45 annual conference that took place in Vancouver from May 16th to 18th in Vancouver and is excited to share his findings after having spoken and taken part in a panel discussion on the topic of Innovative Medical Technologies and the Challenges they Pose.
The presentation and discussion panel at the Canadian Medical and Biological Engineering Society (CMBES) annual meeting was as much fun as it was insightful. It was highly relevant to all participants in the digital health ecosystem but particularly for digital health startups developing new medical technology solutions. We were looking forward to addressing key areas of focus in the medtech adoption hurdle in true clinical environments, and we did just that.
It is extremely important for digital health startups to understand the Clinical Workflow Integration process as it relates to their solution and that ignoring it, or "putting it off until later", can kill your company before it even gets going. Firms need to understand how to manage their go to market risk as early as possible. Keep in mind a strong Key Opinion Leader in your corner is not enough.
Thanks again to the Canadian Medical and Biological Engineering Society (CMBES) for putting on such a fantastic event and for inviting us to participate and to Garrett Kryt, Li Jun Lim, Emil-Peter Sosnowski, Jon Bracken, and Carol Park for their intelligence, insight and contributions.
We look forward to seeing you again next year!.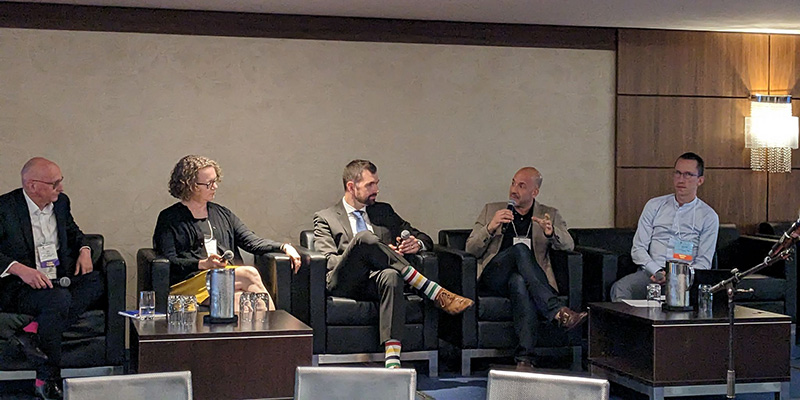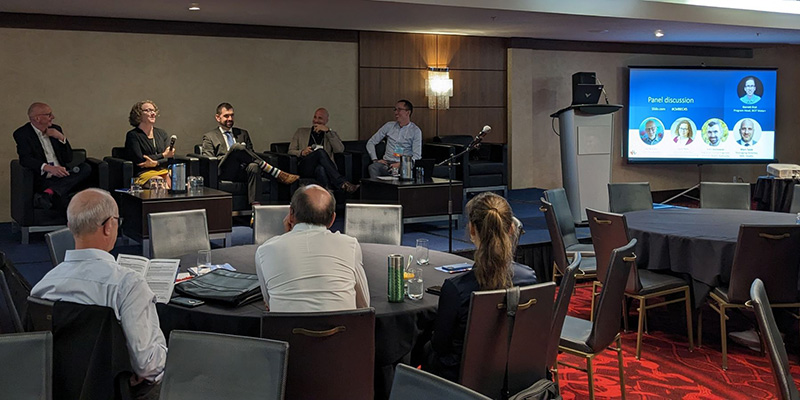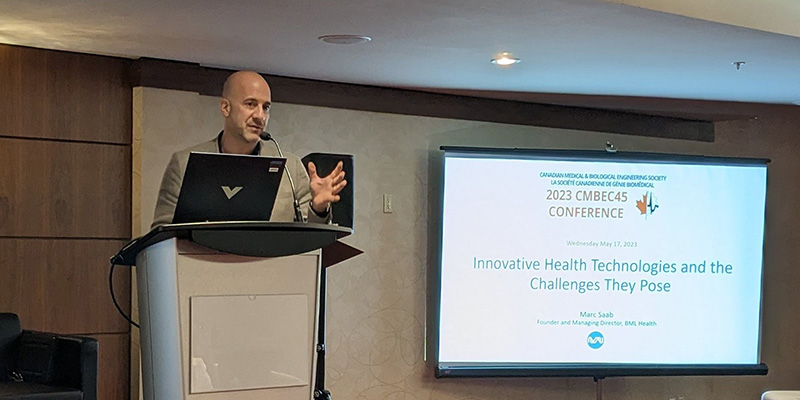 CMBEC45
The 45th Canadian Medical and Biological Engineering Conference (CMBEC45) was held in Vancouver BC from May 16-18, 2023.

---
About BML Technology
BML Technology understands digital health. At the intersection of medical technology, clinical research and patient-centric healthcare BML drives the mainstream adoption of digital technology in healthcare. Offering a full range of services to the digital health ecosystem BML manages the complex stakeholder interactions necessary to get digital health solutions to market and gain adoption.
Stay Connected with BML Technology.
Connect with BML Technology on LinkedIn.