MEDTEQ+ is one of the leading players in the Quebec, and Canadian, healthcare ecosystem. Founded in 2013, MEDTEQ+ supports the innovators who are strengthening the healthcare of tomorrow. Its mission is to accelerate innovation and to help scale the products and services developed by the Canadian medical technology industry for the ultimate benefit of patients across the world.

As part of its mandate, MEDTEQ+ provides Canadian medical technology companies with a comprehensive suite of programs designed to help de-risk the product development and commercialization processes. Among these, the MEDTEQ Acceleration Innovation AIM Program,
The Program offers personalized support designed to strengthen medtech SMEs R&D strategy, to increase their competitiveness and facilitate their market entry. These issues are particularly important to medical technology startups due to their limited resources and time to market urgency. The Program provides access to subject matter experts, advisors and a coach.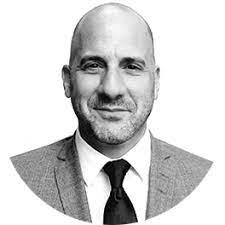 Marc Saab, Managing Director of BML Technology, holds 20 years' experience in helping medical device technology firms manage the complex stakeholder interactions necessary to get digital health solutions to market, specifically in the areas of Medical Device Regulatory Strategy for Health Canada, the FDA and CE mark in Europe. Marc will be addressing the latest cohort of MEDTEQ+ medical technology startups on Best Practices in Medical Device Regulatory Strategy at their "Expert Advice: How to Power Your Medical Technology Innovations?" Webinar. The session will be moderated by Isabelle Deschamps, Expert-Coach, AIM Program.
It cannot be emphasized enough how important it is for medtech startups to get their medical device regulatory strategy process in place correctly and from the start. This is key to avoiding many of the common errors and pitfalls that afflict medical technology startup development projects, leading to confusion, delays, financial losses and in extreme cases the failure of the project.
Marc is passionate about helping these aspiring medtech firms avoid these pitfalls by deploying Best Practices in Medical Device Regulatory Strategy early and as a core part of their corporate development.
Here are some of the promising health technology startup companies taking part in MEDTEQ+ AIM coaching program and building the healthcare of tomorrow.
---
About BML Technology
BML Technology understands digital health. At the intersection of medical technology, clinical research and patient-centric healthcare BML drives the mainstream adoption of digital technology in healthcare. Offering a full range of services to the digital health ecosystem BML manages the complex stakeholder interactions necessary to get digital health solutions to market and gain adoption.
Stay Connected with BML Technology.
Connect with BML Technology on LinkedIn.
Connect with MEDTEQ+ on LinkedIn.