In our position at the intersection of medical technology, clinical research and patient-centric healthcare, BML Technology is fortunate to work backstage with companies carrying out some of the most innovative and exciting work in digital health today. Carebook Technologies, a dynamic Montreal-based company in the field of digital health technology, is one of these companies.
Carebook's core competence is science and technology, its philosophy is people-first, and its goal is accessible, connected health for everyone. Their vision is a world in which we are all empowered and supported in managing our own health, and Carebook seeks to provide the digital health solutions to make this vision a reality.
Digital health solutions to empower and engage consumers
Carebook creates highly engaging, customer-centric digital products for consumers, pharmacies, insurance providers and employers that are all built on their powerful health platform. The platform is scalable, modular, and robust, and it delivers benefits to all stakeholders. For consumers, it offers a simple and engaging way to manage health and take an active role in their patient journey. For pharmacies, it brings revenue streams together and increases profits while improving health outcomes. For employers, it offers health and wellness management to staff, which today, more than ever, has become an invaluable asset.

The flexible foundation of the platform allows for the development of a wide array of solutions, enabling Carebook to develop the products that people need now.
Carebook is also developing exciting digital health solutions that will run on smartphones and will allow for the measurement and tracking of vitals, including heart rate, O2 saturation and other variables. These innovative technology solutions open up new areas of opportunity in telemedicine, risk assessment and guidance, employer solutions, insurance, retail and more.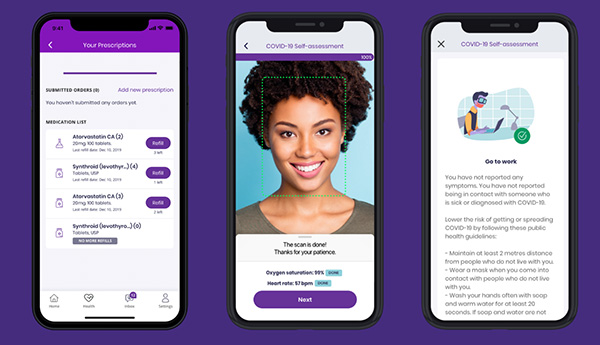 A talented team of professionals committed to solving real-world problems
Carebook's CEO Pascale Audette brings the perfect mix of heart and digital engagement from her time managing the Breakfast Club of Quebec and running Disney Online Studios. She has built a strong team to deliver the vision—a diverse, gender-balanced team that balances the science of prevention and the art of engagement.
Carebook's leadership team consists of an experienced and talented group of technology and health professionals, medical and clinical researchers, gaming industry executives, experienced designers, and architects, as well as successful startup leaders with expertise in international operations, B2B and B2C. Charles Martin is VP of Technology; Mathieu Lampron is Chief Product Officer; Josée Thibodeau is on board as VP of Client and Consumer Health; Stephanie Saheb is VP of Operations, and Nick Clements is VP of Marketing. Newer hires, Limor Elbaz, Chief Revenue Officer (CRO), and Howard Fried, VP of Business Development are pursuing international growth opportunities.
The Board of Directors is poised to be a key contributor to Carebook's success with 100+ years of healthcare and digital health experience, anchored by MD and accomplished healthcare entrepreneur Dr. Sheldon Elman as Executive Chairman and Josh Blair presently Chairman of TELUS International as Vice-Chair. The Board also includes Stuart Elman, Director, from Persistence Capital Partners; Anne-Marie Boucher, Director, Lawyer and a founding partner of BCF, and Dr. Phillip Couillard, Director, former Premier of Quebec, MD and experienced healthcare administrator.
"Foundationally, the approach to our team is the same as our approach to building products. We focus on people."

Pascale Audette, CEO Carebook Technologies Ltd.
Carebook has been recognized as one of Montreal's Top Employers (most recently in 2020 and 2021) and one of Canada's Top Small & Medium Employers, a reflection of their people-first approach in everything they do. Now numbering 45 employees, the Carebook team is making its mark on the future of healthcare.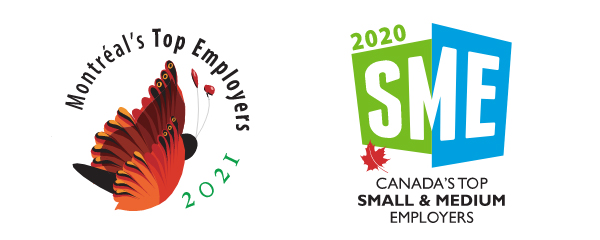 Carebook Declaration of Ethics Pledge
Carebook takes a strong stand on the ethical collection and use of data with the Carebook Pledge. In it Carebook reaffirms their commitment to the power of their users to make decisions about their data and privacy and their dedication to building world-class security into their services, products, and technology.
'We respect the dignity, autonomy, privacy, and confidentiality of individuals, and pledge to create ethical designs that result in clear and non-deceptive experiences.'

Carebook Pledge
It is encouraging to see a digital company make such strong commitments publicly, especially in an era when so many business models are built upon a foundation of exploiting their users' data and sacrificing their privacy to manipulate behaviour and generate profits. More companies should follow Carebook's example on the ethical collection and use of data and commit publicly to behaving accordingly and responsibly.
Clients are already effortlessly engaging patients
Carebook's products are being used by major industry players including McKesson Canada, Rexall and Telus Health Care Centres.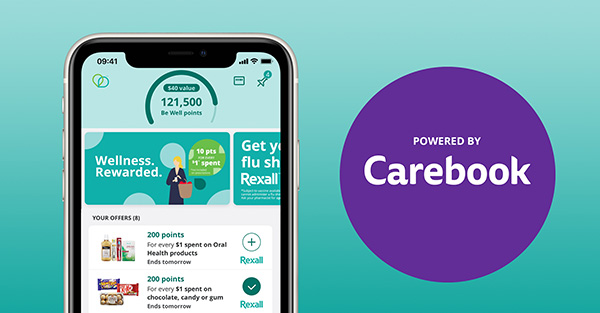 Carebook is poised for growth and continued success
Carebook's financial structure appears to be sound after completing a private financing of $21 Million in October 2020. These funds will support the execution of their business strategy, including organic growth from the Carebook Solutions Platform as well as strategic M&A to open up new markets and verticals. The shares are publicly listed and traded on the TSX Venture Exchange under the symbol "CRBK".
The future looks bright for Carebook. With an experienced management team and board of directors, and the right products to address an exploding digital health market expected to grow to over USD $500 Billion by 2025, Carebook has built a scalable platform to achieve success in Canada and internationally.
BML Technology supports Carebook Technologies
BML Technology is proud to collaborate with leading digital health organizations such as Carebook and aspires to contribute to their continued success in whatever small way we can. We are always encouraged to see promising ventures emerge from the expanding Montreal digital health ecosystem and we look forward to many more.

---
About BML Technology
BML Technology understands digital health. At the intersection of medical technology, clinical research and patient-centric healthcare BML drives the mainstream adoption of digital technology in healthcare. Offering a full range of services to the digital health ecosystem BML manages the complex stakeholder interactions necessary to get digital health solutions to market and gain adoption.
Stay Connected with BML Technology
Connect with BML Technology on LinkedIn
Connect with Carebook Technologies on LinkedIn