In the spirit of the new year and as many of us recommit to a more dedicated pursuit of our health and fitness goals we bring good news from a recent study on the benefits of walking for cardiovascular health. The study concludes that the benefits of walking for heart health and all-cause mortality begin at significantly less than the 10,000 steps per day objective that many experts recommend and that individuals set for themselves as a benchmark.
The Meta Analysis was conducted at the University of Massachusetts Amherst and led by Amanda Paluch, PhD. with the primary objective of better understanding the relationship between the number of steps taken by an individual and cardiovascular disease (CVD). View the Study:
Prospective Association of Daily Steps With Cardiovascular Disease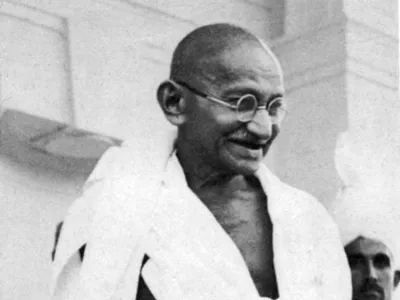 Gandhi never wore a Fitbit
Why the focus on 10,000 steps? Get insights into consumer wearables and the intersection of technology, step counters, marketing and the 10,000 steps per day mantra from our Founder and Managing Director, Marc Saab, in one of his most popular articles.
Find out more.
Much research has already documented the benefits of walking to overall health and heart health. These benefits include improved blood circulation and strengthening of the heart, weight loss if the walking program is maintained for an extended period, and a reduction in stress and anxiety levels. Combined these benefits help improve overall cardiovascular fitness, which can lower the risk of heart disease and stroke. Research that can deepen the understanding of dose response levels for an activity already known to be health enhancing can help inform clinical and public health guidelines and lead to improvements in population health.
Step Counters and Fitness Trackers provide individuals with an introduction to the potential benefits of consumer wearables
The activity of walking is also of special interest to those of us in the fields of digital health and medical devices because in most cases step trackers are the introductory application through which many consumers are exposed to the concepts of self monitoring and activity tracking.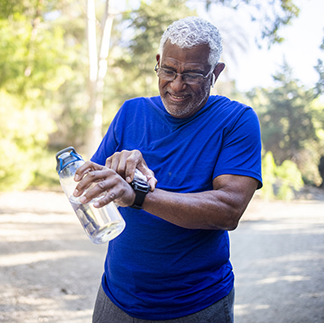 A positive experience with fitness trackers and step counters where the individual is actively engaged in the process of monitoring and tracking their performance and health metrics, and can experience first hand how these activities can lead to weight loss and other health improvements is a great first step towards the digital transformation and evolution of the healthcare system.
The mass popularity of consumer wearable medical devices and non medical devices, and the rapid expansion of their functionality to monitor and address other conditions is built on individuals experiencing positive outcomes when using the simpler step counter and fitness tracker applications. Consumers have accepted the idea that their smartphone, or other device, is evolving into a medical device that can help monitor their health conditions and lead to better health outcomes.
Prospective Association of Daily Steps With Cardiovascular Disease Study Highlights
The study was comprised of 20,152 participants with a mean age of 63 ±12.4 years and 52% were women. The mean follow up period was 6.2 years. In that time there were 1,523 total cardiovascular events. CVD events were defined as fatal and nonfatal coronary heart disease, stroke, and heart failure. The steps were counted using one of five different commercially available step-measuring devices.
The study results indicated that for older adults in Quartile 2 (Median 3,823 steps per day) compared to those who walked the least in Quartile 1 (Median 1,811 steps per day), the risk for CVD was 20% lower in Quartile 2. The risk for CVD was 38% lower for those in Quartile 3 (Median 5,520 steps per day). And 49% lower for those in Quartile 4 (Median 9,259 steps per day).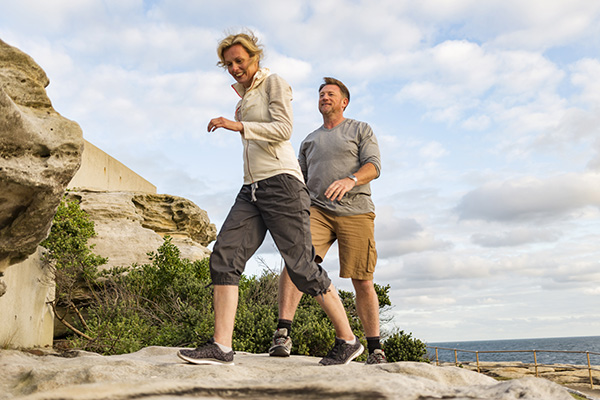 These results demonstrate that up to the Quartile 4 level measured in the study the more an older person walks the better the results for their cardiovascular health, as the Quartile 4 members walked 5 times as much as the Quartile 1 members and had less than half the rate of CVD events. More importantly we can see the benefits begin to accrue with even small increases in the number of steps taken daily, Quartile 2 only takes twice as many steps as Quartile 1 and Quartile 3 takes three times as many and they had 20% and 38% lower rates of CVD events respectively.
From this we can conclude that even small increases in the number of steps taken lead to improvements in heart health outcomes. States study author Amanda Paluch, PhD: "It is important to promote that even small increases in steps can be beneficial for health. Move more and sit less! Being physically active, by getting in your steps, is an important part of keeping your heart healthy,"
The study found a lower impact of walking on cardiovascular health in younger patients, but this was to some degree expected as CVD is a disease that develops over time and often manifests itself as individuals age. There was also no impact ascertained from walking pace but researchers cannot make conclusions on that variable as the data available was considered to be insufficient.
In addition to the conclusion that taking more steps daily is associated with a progressively decreased risk of CVDs in older patients, the researchers further conclude that monitoring and promoting an increase in the number of daily steps taken by older patients, is a simple metric for patient clinician communication and could enhance population health by reducing the risk of cardiovascular disease (CVD).
So there you have it. As if we needed more evidence as to the benefits of walking, this study should help provide you with the additional motivation you may have needed. And don't forget to track your steps and activity with one of the many step counters or step counting applications available for all smartphones and watches. They will help you track your progress and keep you motivated and engaged.
Good luck and have a great and healthy 2023!

---
About BML Technology
BML Technology understands digital health. At the intersection of medical technology, clinical research and patient-centric healthcare BML drives the mainstream adoption of digital technology in healthcare. Offering a full range of services to the digital health ecosystem BML manages the complex stakeholder interactions necessary to get digital health solutions to market and gain adoption.
Stay Connected with BML Technology.
Connect with BML Technology on LinkedIn.