The last meeting of the Montreal-based COVID-19 Emergency Digital Health Task Force took place on February 26th, 2021. The topic of discussion was the potential utility of COVID-19 rapid testing and tracing in Canada, an important topic considering the impact COVID-19 has had on our citizens and our economic and social lives. And the knowledge that even with effective vaccines we remain far from being able to return to our normal lives.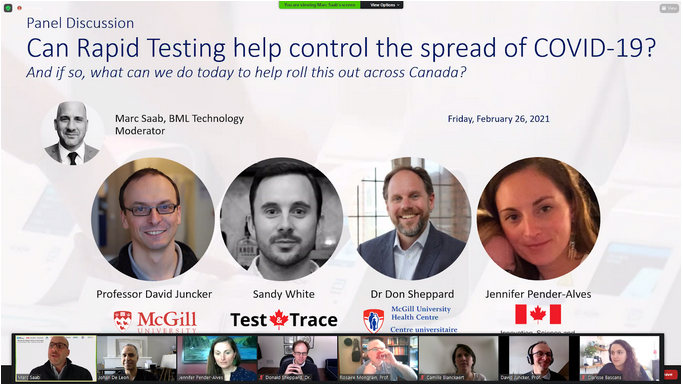 Is there a place for rapid testing and tracing in the government strategy against COVID-19? Why hasn't rapid testing been deployed more widely? Are the differences between inexpensive antigen based 'Rapid Tests' and the more accurate 'PCR Tests' properly understood? There are valid concerns about unreliable performance and the potential for adding confusion – are there settings where rapid testing makes sense and could be used in context of its limitations?
These were just some of the questions addressed at the meeting which made for a lively and excellent discussion by the participants, a diverse group of thought leaders and experts from healthcare, research and academia, government and industry working together to serve the ecosystem and find solutions for patients, healthcare workers and the general public.
A big Thank You to all our guests including Dr. Don Sheppard of the MUHC, Sandy White of Rapid Test and Trace Canada and Jennifer Pender-Alves of ISED who joined one of our founding members Prof. David Juncker on the panel hosted by BML Technology's Managing Director Marc Saab.

While some controversial points were raised and debated, the panel was mostly in agreement that rapid testing is not a strategy on its own, but that used as an adjunct to existing mitigation efforts (face masks, social distancing, PCR testing and mass vaccination), it can help curb spread even further.
---
Content Update: March 4th, 2021 (3:00 PM)
To follow up on the panel discussion from February 26, 2021, thank you to Jean-Francois Houle, VP of the National Research Council (NRC) of Canada's Pandemic Response Challenge Program, for sharing Health Canada's Expert Advisory panel report on COVID-19 testing and screening. 
'Priority strategies to optimize testing and screening for COVID-19 in Canada'
Learn more about the Expert Advisory Panel: Expert Advisory Panel
Get the Report: Download Report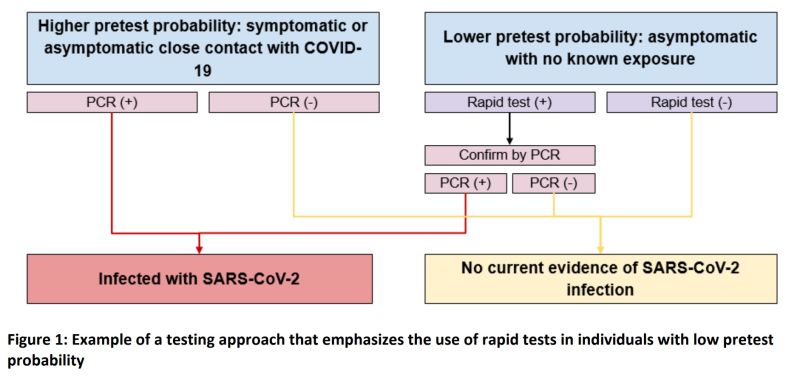 It is reassuring to see that the recommendations are in line with what we have been discussing at the Task Force. These include deployment recommendations such as:
Deploy Rapid Tests for Screening
Use rapid tests in selected groups to screen for infection.
Test frequently and confirm positive results from screening with PCR tests as appropriate.
Use screening with rapid tests to limit outbreaks in congregate and high-risk settings, such as long-term care.
Consider operational requirements for rapid test deployment.
---
In controlled contexts, with specific instructions for both positive and negative results, the technology can help identify the most contagious among us when the risk is at its highest, and the pre-symptomatic are likely transmitting unwittingly. This should translate to more instantaneous isolation of the virus and a reduced rate of transmission while we continue to work towards mass vaccination.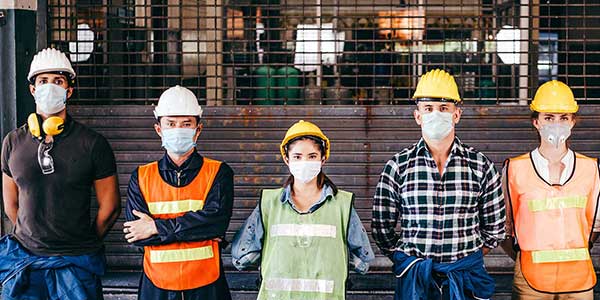 Stay tuned for more highlights and updates on actions moving forward as we do our best to promote the use of rapid testing  to help manage the spread of COVID-19.

COVID-19 Emergency Digital Health Task Force Member Organizations
MEDTEQ+, National Research Council Canada / Conseil national de recherches Canada, Fasken, Avisio Qualité, Montréal InVivo, CHUM – Centre hospitalier de l'Université de Montréal, McGill University Biomedical Engineering
To contribute to the COVID-19 Digital Health Task Force or find out how we can help, contact: COVID-19 Digital Health Task Force.
If you would like to be involved in the effort to promote the increased use of rapid testing and tracing:
Read more about how you can get involved with Rapid Test & Trace Canada 
Help Spread the Word about Rapid Testing. Volunteer your services
---
About BML Technology:
At the intersection of medical technology, clinical research and patient-centric healthcare BML Technology manages the complex stakeholder interactions necessary to get digital health solutions to market and gain adoption.
Stay Connected with BML Technology.
Connect with us on LinkedIn.