EFFERVESCENCE is an annual event that brings together investors, entrepreneurs, scientists, professionals and the next generation of life sciences and health technology professionals to discuss the future of life sciences. Effervescence 2022 is being held at the historic Marché Bonsecours in Montreal live and in person from May 10 to May 12, 2022.
Winner of the Best Conference in Canada 2020 award, EFFERVESCENCE is also a platform that propels innovative initiatives and creates opportunities for connections, collaborations, and partnerships within the Montreal health and life sciences ecosystem, one of the major life sciences and health technologies clusters in North America, as well as across Canada.
EFFERVESCENCE is comprised of various panel discussions, workshops, competitions, flash capsules and a job fair. We are looking forward to many of the interesting panel discussions as well as the always interesting and exciting Pan-Canadian Start-up Pitch Competition.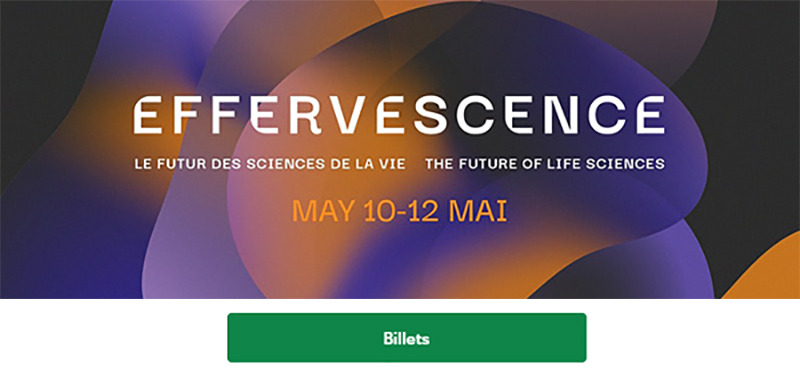 BML Technology is a proud supporter of EFFERVESCENCE and we are excited to see some of the innovative digital health startups we have the privilege of working with as finalists in this year's EFFERVESCENCE Pan Canadian Start-Up Pitch Competition. These companies are FemTherapeutics, a pioneer in women's health that is personalizing precision medicine for women, and Ditch Labs, a precision medicine startup pioneering smoking cessation with amazing technology and artificial intelligence. We wish them both and all participants the best of luck!
For those that wish to see the competition live on LinkedIn you may do so here.
---
POST UPDATE: May 13, 2022
The EFFERVESCENCE Pan-Canadian Start-up Pitch Competition took place as planned on May 12, 2022 and was a total success. All the companies pitched effectively and were worthy of winning.
We send out our Congratulations to Laurent Laferrière, Olivier Bourbonnais, Christelle Luce, Ph.D. and the whole team at Ditch Labs for winning a number of prizes at the competition including the "Coup de cœur MEDTEQ+", "Coup de cœur National Bank of Canada", and the "Coup de cœur du Public". Congratulations also go out to all finalists, they were great.
We are strong supporters of Ditch Labs in their mission to help people ditch their nicotine addiction and quit smoking, and we wish them the best of success. Well done team!
---
The EFFERVESCENCE Conference also brings together an influential group of organizers collaborating to deliver an excellent event. The organizing committee is comprised of some of the leading organizations in healthcare and life sciences from Quebec and across Canada. It includes corporations, incubators, think tanks, development institutes, collaborative networks and additional participants from all areas of the life sciences ecosystem.
adMare BioInnovations, Altitude/C, BIOQuébec, Génome Québec, Institut de recherches cliniques de Montréal (IRCM), Institut de valorisation des données (IVADO), Life Sciences Ontario, Montréal InVivo, PME MTL, Polytechnique Montréal, SAGE-Innovation, Technopole maritime du Québec, Innovative Medicines Canada – Médicaments Inovateurs Canada, Vertex Pharmaceuticals, Institut TransMedTech de Montréal
It's great to see EFFERVESCENCE back to a live in person format and bringing together so many participants in our ecosystem all in one place to innovate, connect and collaborate. We're excited and looking forward to it.

---
About BML Technology
BML Technology understands digital health. At the intersection of medical technology, clinical research and patient-centric healthcare BML drives the mainstream adoption of digital technology in healthcare. Offering a full range of services to the digital health ecosystem BML manages the complex stakeholder interactions necessary to get digital health solutions to market and gain adoption.
Stay Connected with BML Technology.
Connect with BML Technology on LinkedIn.
Connect with Effervescence MTL on LinkedIn.